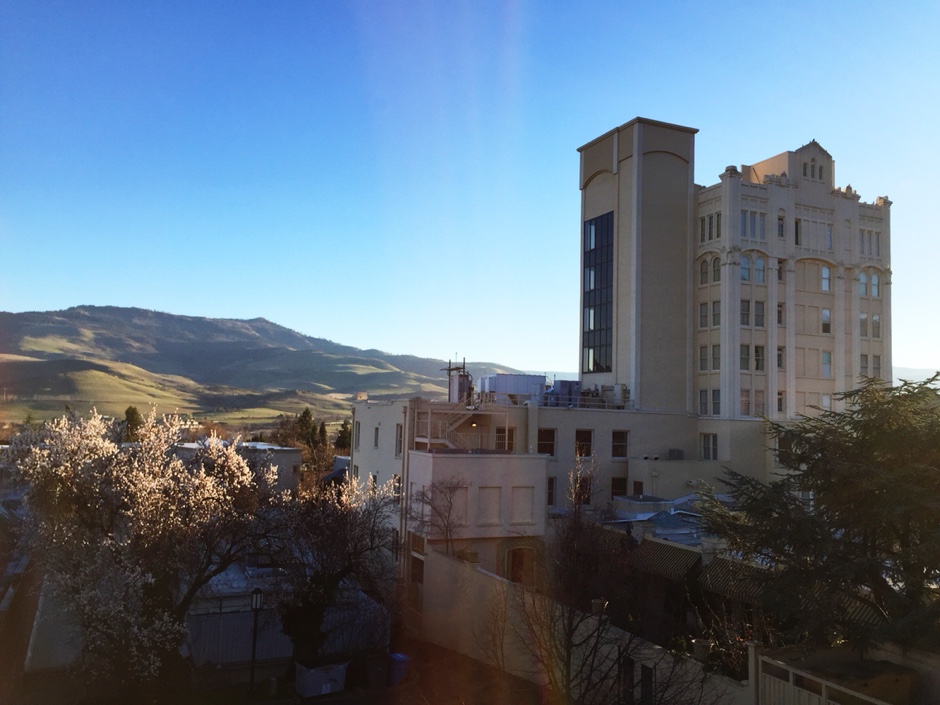 One of the side benefits of being a runner is that it's a great way to get to know a new town when I travel.  This morning I took a little run through Ashland, Oregon, and man, I'm in love.  Check out the beautiful houses and that library!  Even the local wildlife came to say hello.  Can you spy the deer below?
If you're ever in this neck of the woods, you should eat at Pasta Piatti and stay at the Ashland Springs Hotel (the one in the top picture).  One more bonus?  Seeing the amazing helicopter below.
Have you ever been to southern Oregon?
xo Tanya